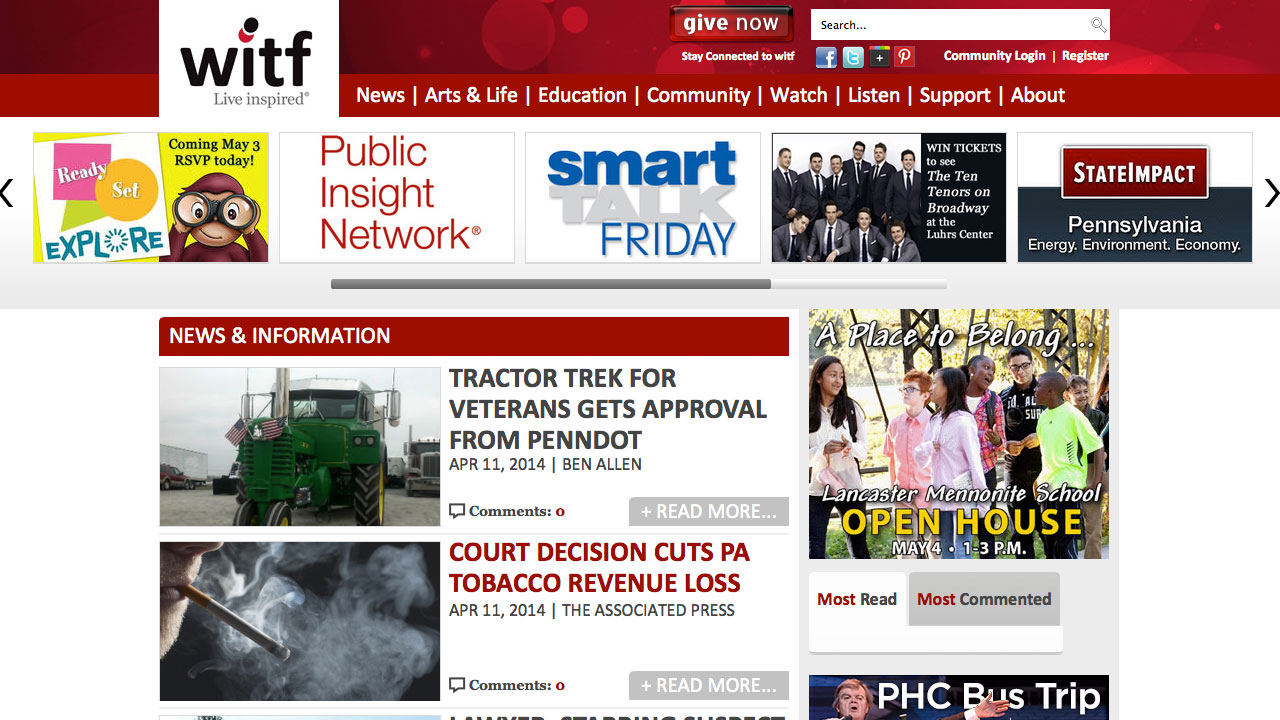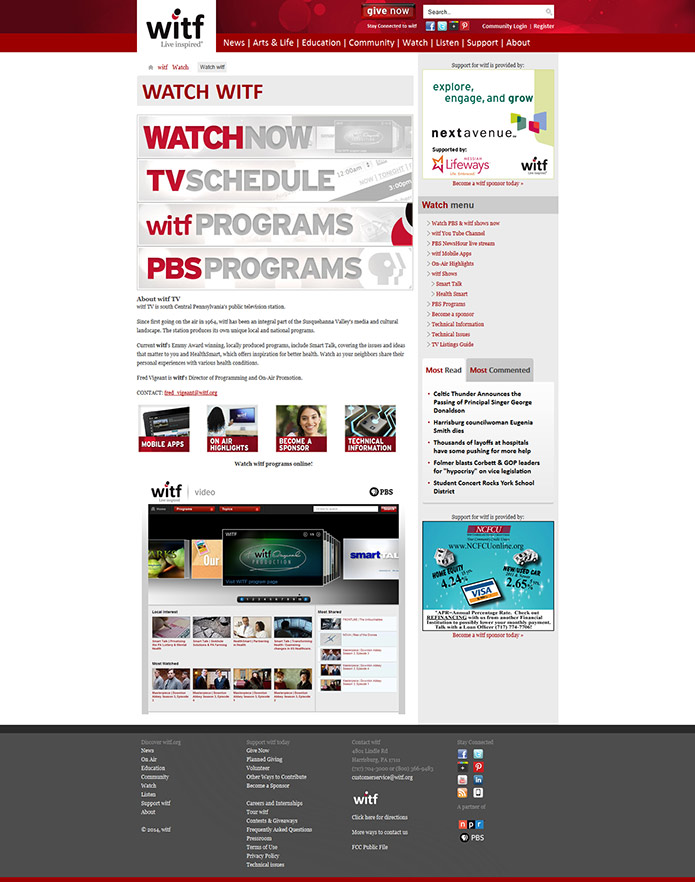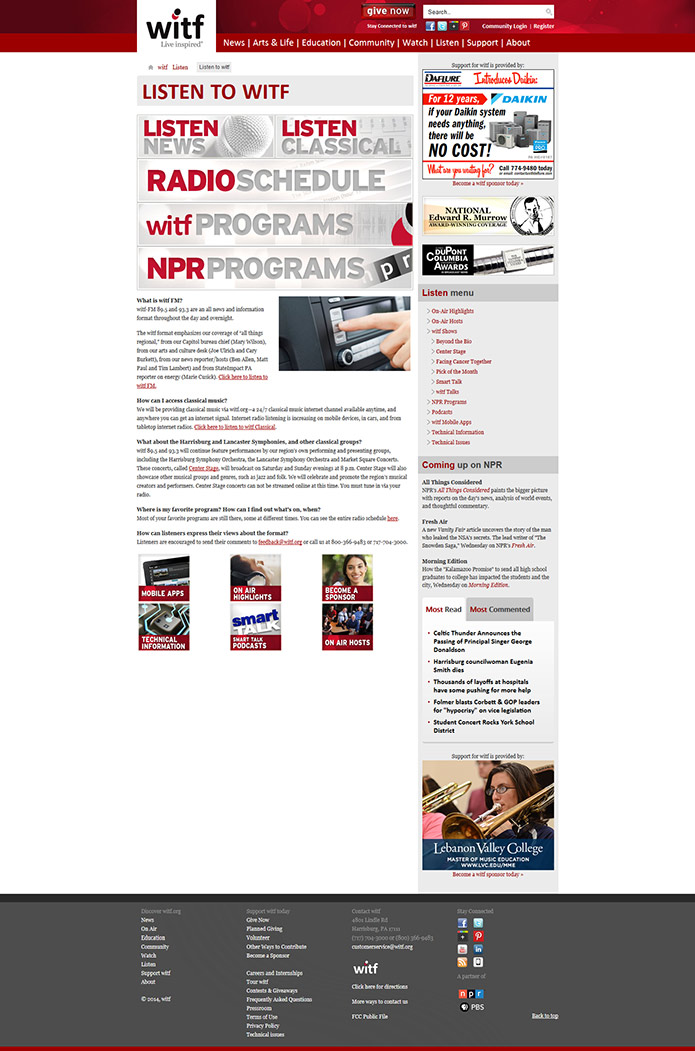 About
Media Solutions designed and developed the look and feel of the witf.org, the website of WITF, central Pennsylvania's public television and radio station.
WITF is a trusted, valued supplier of programs and services that both satisfy and stimulate curiosity for residents in every community in the central Pennsylvania region. WITF broadcast services reach audiences in over 17 counties in central Pennsylvania. The company comprises public broadcasting stations witf TV, witf 89.5 & 93.3, the RadioPA Network , witf.org, WITF Educational Services, Top Flight Media, Media Solutions and regional magazine Central PA (published by The Patriot-News in an association with WITF).
Media Solutions continues to provide updates and support for WITF.
You can check out the live site here.
Elements created include:
Logo
Website Design
Website Development
Interactive Elements
SEO, SEM
Social Media Interaction
Online Pledge