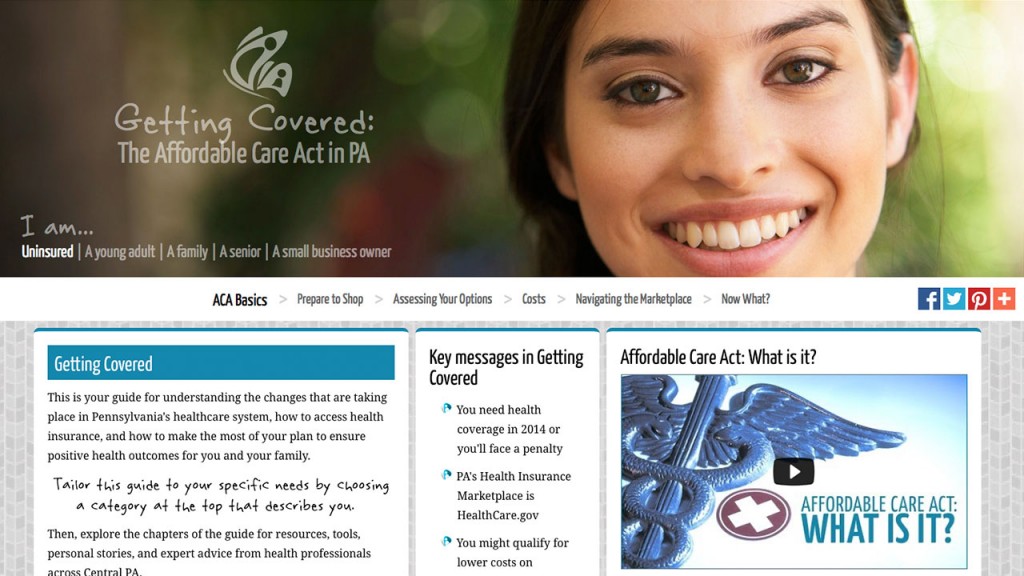 About
Media Solutions designed and developed the look and feel of the Getting Covered: The Affordable Care Act in PA, a sub-site of the Transforming Health project.
In collaboration with the Transforming Health team, we developed the logo, designed the site, and built the tools (both online and video) needed to make the project a reality.
This multimedia guide is designed to help uninsured individuals as well as small business employers in Pennsylvania assess healthcare needs before shopping, explore health plans and learn how to access them.
Media Solutions continues to provide updates and support for this ongoing project.
You can check out the live site here.
Elements created include:
Logo
Website Design
Website Development
Interactive Elements
Filterable Content
Responsive Design