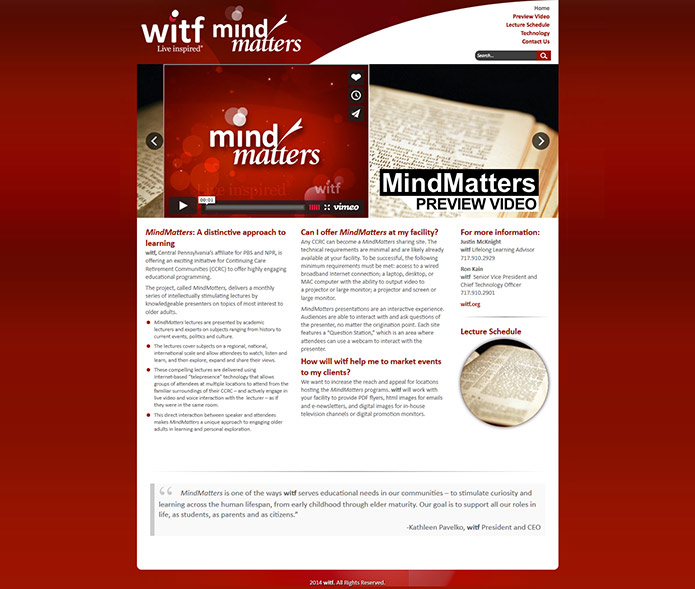 About
witf, Central Pennsylvania's affiliate for PBS and NPR, is offering an exciting initiative for Continuing Care Retirement Communities (CCRC) to offer highly engaging educational programming.
The project, called MindMatters, provides a monthly series of intellectually stimulating lectures by knowledgeable presenters on topics of most interest to older adults, delivered across the internet simultaneously to multiple participating sites.
MindMatters utilizes Telepresence technology to provide a high-definition multi-directional conversation between the lecturer and participating audiences. Following the formal presentation, participants engage in a flowing question and answer session with the lecturer where they can further explore the topic via real-time conversation.